Recently, we at CLOUD NINE were presented with the Silver Award for 'Best Culture Transformation Initiative' at the UK Company Culture Awards 2023. As a brand which places a central focus on fostering kindness and empowerment, this recognition means a great deal to us.
So who are we, and how did we get there?
The foundations
CLOUD NINE is a North Yorkshire-based hair and beauty brand, with a difference. Where other businesses within our industry might focus on looks, we focus on making our customers feel empowered ­– redefining perfection to help break down the harmful stereotypes which underpin the industry.
2021 was a year of significant growth for us, and by the end of the year, we had expanded to a team of 65 fabulous people at our head office. Of course, growth and success are both marvellous, but we found ourselves asking: did our growing team really buy into our vision for the future and the part they had to play in it? Might our colleagues' voices get lost in all things big and new?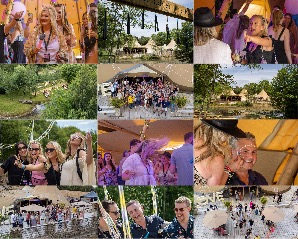 The aim
The aim was simple. We wanted to become the employer of choice, see our engagement rates skyrocket, and know that every single person loves coming into the office day after day. And to do that, we had to listen carefully.
We ran an anonymous internal survey based on the eight factors of engagement used in the 'Sunday Times 100 Best Companies to Work For'. With an overall employee engagement score of 76%, the survey confirmed that despite great foundations, there was room for improvement in some areas…
The survey highlighted a few main themes:
Communication – it was thought that cross-department communication and strategy could improve.
Wellbeing – there was a need to bring in mental health awareness training.
Benefits – some felt we could improve in terms of benefits and perks.
Giving something back – the vast majority of staff wanted us to launch a charity partnership.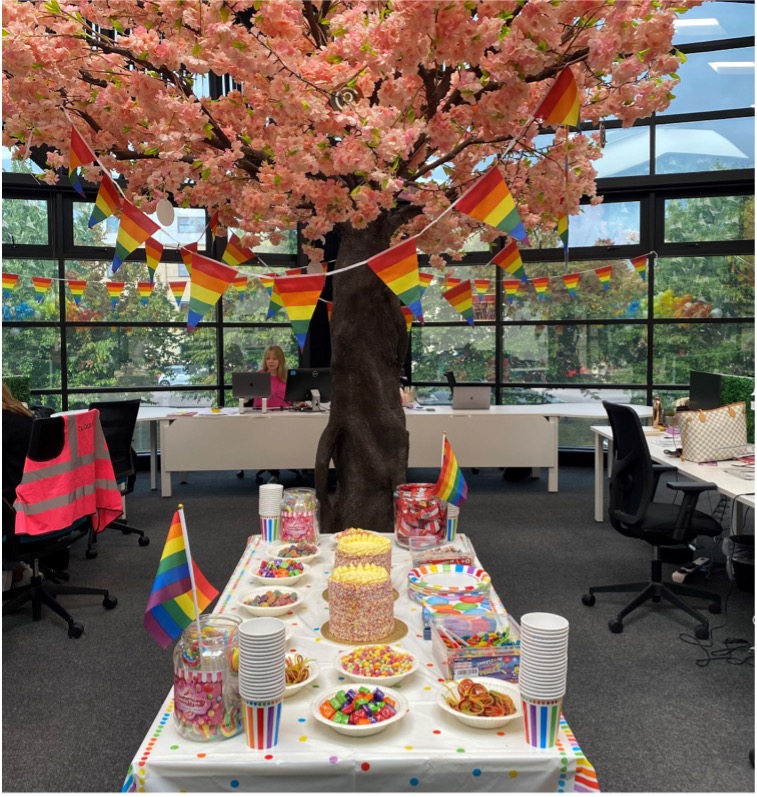 The transformation
At the start of 2022, we appointed our HR Business Partner, Beth Daley, to manage employee relationships, and communications specialists, the Big Bamboo Agency, to provide an outsider's perspective. Together, we put a plan into action to address the areas for improvement:
Communication
We started a quarterly newsletter. This celebrates an 'employee of the quarter', places a spotlight on various departments, shares news regarding product launches and lots more!
We created a brand story document and onboarding pack.
Wellbeing
We trained a number of our team to become Mental Health First Aiders.
We started regular wellbeing sessions such as yoga lessons within work hours.
We focused on diversity and inclusion by celebrating events such as pride month in June.
Benefits
We introduced schemes such as Zurich life insurance and the Healthshield scheme, as well as improving our employment policies.
In June we held our very first #FierceFest! Hosted in a beautiful luxury tipi. This away day involved plenty of food, live music and teambuilding activities.
Giving something back
In September we began our charity partnership with the Little Princess Trust, a charity which provides real hair wigs and support to children through childhood hair loss. By the end of the year, we had raised £52,442!
We're proud to say that all of these initiatives saw instant results in terms of employee engagement. Upon a second round of surveys, we found that we had brought our overall score up from 76% to 87%, with improvements in all eight factors of engagement.
We're pleased to say that these improved numbers have reflected incredibly positively around the business: we have seen retention rates increase and plenty of smiles across the board. Most importantly, the team – now more than ever – lives and breathes the precious CLOUD NINE values.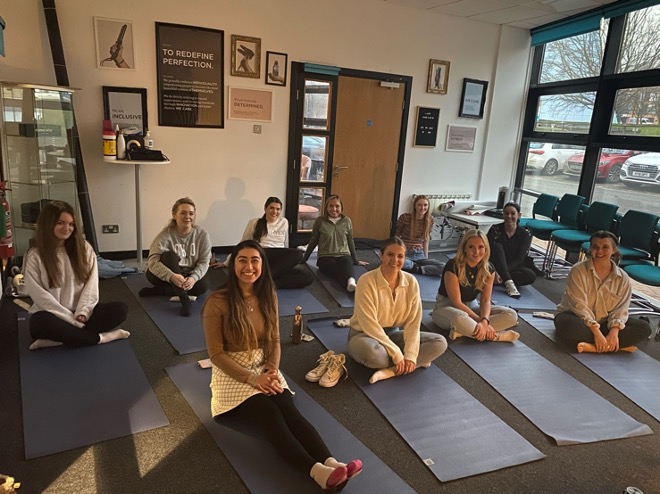 Thank you!
Of course, awards don't define a business or the people within it, but to have been given the silver award serves as a heart-warming recognition of the work that has gone on behind the scenes to create our positive workplace culture.
"As a family business founded by my brother Gavin and I, it's always been our intention to create a welcoming, happy, and comfortable working culture – one which resembles that of a family! To have received this token of recognition means a great deal to all of us at CLOUD NINE, so I can't thank the people and judges at the UK Company Culture Awards enough.
"Despite all we've done to improve our culture, we won't settle until our engagement score hits 100%… Having been a part of this amazing group for over 14 years, this is the main thing I've noticed – we're always looking to be better, stronger, and kinder as a unit. I am so proud of everyone involved."
Martin Rae, Co-founder and Non-Executive Chairman, CLOUD NINE
If you're interested in finding out more about us as a brand or a group of people, feel free to get in touch via LinkedIn. We'd love to chat to you!