We've won! N21, parent group of Silverbean (Affiliate & Partnerships), NORTH (Content performance & Digital PR) & Ortus (PPC & Paid Social) is thrilled to receive the award for 'Best Employee Development Programme (Agency)' at this year's Company Culture Awards! We're honoured to have received this award which gives recognition to all of the fantastic development programmes our People team have put in place to help grow and develop each individual across our agency.
Where it started
N21 was founded in 2002 by CEO Neil Robbins. When Neil met his wife, he moved to the North East and rented an office space in Hoults yard on the edge of Ouseburn. In 2020, the business moved to a new HQ on Brinkburn street in Newcastle to ensure there was enough space for the group's growth.
N21 encompasses three agencies – Silverbean, NORTH and Ortus. We provide a range of performance marketing services to brands worldwide. Over the years, we have established ourselves as one of the leading performance marketing agencies in the world, with a strong reputation for delivering exceptional results to some of the world's most prestigious brands.
Over the last two decades, N21 has gone from a team of one to employing around 112 employees. We take great pride that we employ some of the most talented marketing professionals in the world. We strive to foster a culture that values and celebrates their skills and abilities. Whether our employees aspire to become accomplished account directors, technical wizards, or industry experts, we collaborate closely with them to transform their aspirations into reality.
Our Employee Development strategy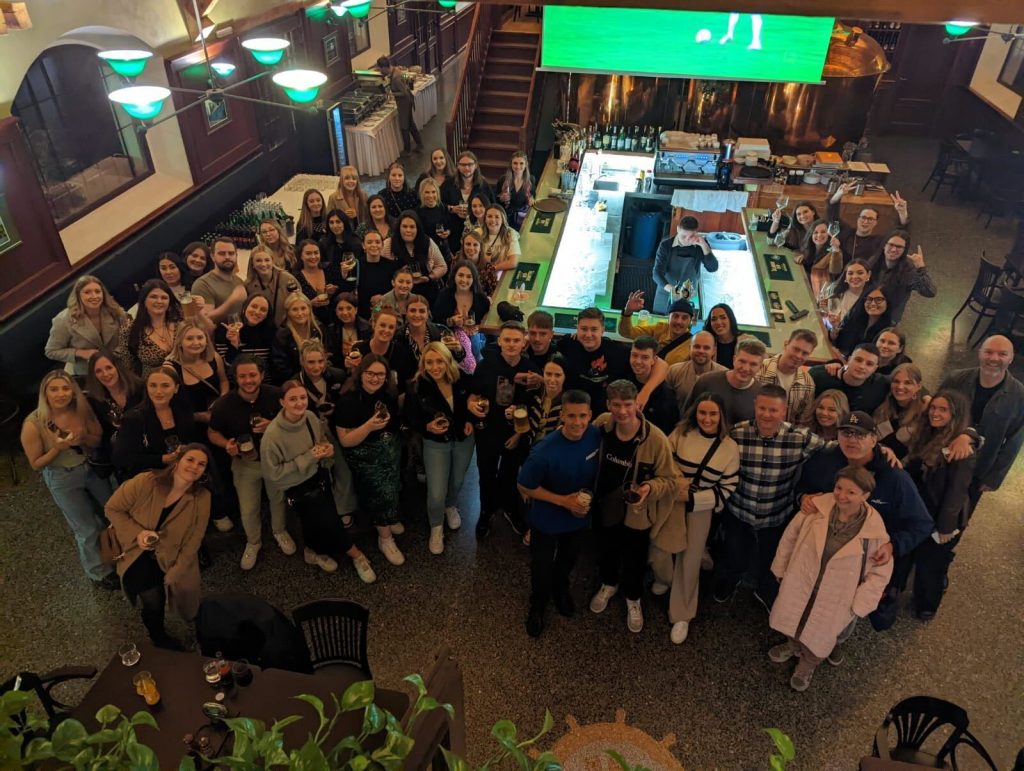 With such a growing agency, we've put a lot of thought into our development strategy and how we help to support and grow our employees whilst there with us. Aligned to our growth strategy was the goal to develop employees with no experience in marketing and in most cases no office work experience. This also aligned to our social strategy of contribution and ensuring that we contribute to our local environment providing skills to build employees and the wider environment we operate in.
To implement this we firstly looked at what our agency strategy was for the future and the skills we were going to need to meet our future demands. We then reviewed all of our 121s, development plans and feedback from managers to understand where the skills gaps currently were within the agency. We also asked employees where they felt they had skills gaps and what they needed from a development perspective.
By conducting this research, we identified: our team's key training needs, how we could deliver this training, which training we could use internal expertise for and which areas we needed to bring external expertise in. We identified that to really support our employees behavioural needs we needed to bring in internal expertise that could support them with these behavioural skills. We work with the 'Kind Mind' to deliver mental health and resilience training for all employees. We brought in Kirsty Hulse to support our employees in building their confidence and we brought in Brad Waldron to support with confident communication skills.
We also introduced our 'Silverbean Performance University' to develop the technical skills and identified that the best person to do this would be someone who had already done the job and could build knowledge through their own experience.
Our 'fast forward' programme is ran by mentors who already have experience in the particular role that our employees which to develop in to give them real life examples of issues their mentor was likely to be dealing with, and how they could follow in their footsteps.
We know it's important to keep our employees engaged with our learning initiatives and to do this every month we send a newsletter communicating the results and statistics of our learning initiatives and how people rated their training that month. We also communicate what training is coming next in our quarterly people agenda meetings so everyone knows what's happening and why we are delivering it.
Results that speak for themselves
We've seen some great results from the initiatives that have been implemented, as below:
The net promoter score for our onboarding programme is 9.6/10
There's been a 90% reduction in the time managers are needing to spend with their team getting them up to speed with the role and can spend their time on the value add services
We've hired 64 new employees this year, 34 of these employees have been hired straight out of education with no previous office work experience. 32 of the 34 have successfully passed their 6 month probationary periods.
5 of the 32 have moved through our fast forward programme in the first year of employment and have been promoted within the year.
96% of our employees have said they would say their Manager is supporting and developing them in the right way
We've reduced attrition by 5%
We have a Glassdoor score of 4.7
Rebecca McDonald, People and Development Associate Director at N21 said:
"We decided to enter the awards as we wanted to showcase the work that we had delivered as a team to create a brilliant growth culture. A culture in which our employees can realise their potential and be the best them. We wanted to have the opportunity to benchmark ourselves against other companies to understand if what we were doing was a good as we thought it was internally.
We always strive to do things that are copyable, but you never really know if what you are doing internally is as good as other companies. The awards were a great way for us to find this out and to win this award really is an incredible achievement for us as a team and gives us that extra bit of assurance that we are creating a brilliant culture to continue to grow our company.
We were up against some amazing companies who have done brilliant things for their own companies Learning and Development so for us to win this award has been incredible.
Winning the award is testament to the great work that the People and Development team and wider teams across the Agency have put in to create a culture of growth and global excellence at N21."
Continuing our great work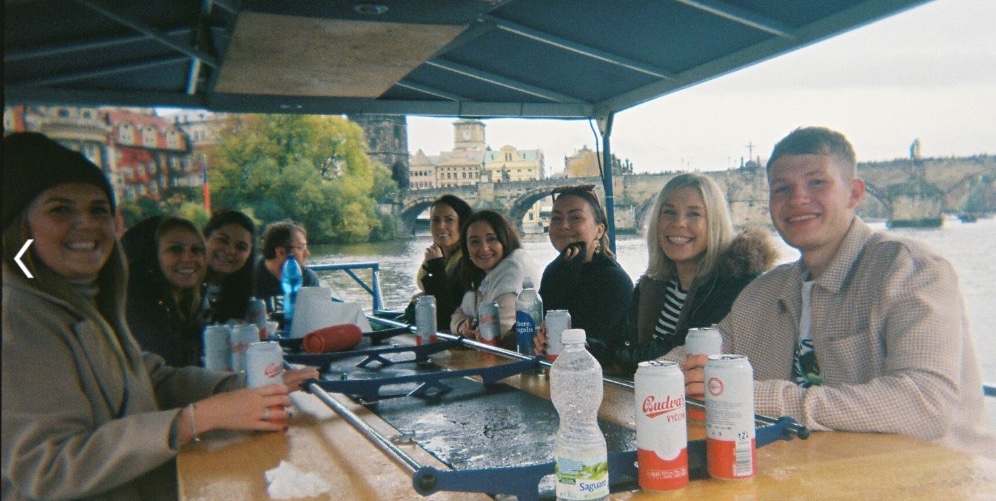 N21 is filled to the brim with talented, motivated and ambitious people who want to grow and develop their careers within their chosen field, and we're delighted to be able to fully support them.
Whether it's digital PR, affiliate marketing, paid social, PPC or SEO, we're committed to providing first class training that promises to benefit individuals on their long term career path.
Keep in touch!
We're always looking for talented people to join the team, visit the careers page on our website to see our current vacancies or follow us on LinkedIn for all job updates.
Instagram | Facebook | Twitter | TikTok