We're Tech City Teams: a tech consultancy specialising in data engineering, digital transformation and data management and analysis.
With services in consulting, project management, and custom software development, our mixed team of employees and long-term contractors are at the cutting edge of tech, creating innovative solutions to business data problems.
Alongside the incredible achievement of being shortlisted for 'Remote Team of the Year', we also rank among the top 25% of Europe's 1000 fastest growing companies in 2023 according to the Financial Times and Statista.
Our TCTeamers have made these achievements possible. Looking after our team and embedding a strong company culture has been and always will be fundamental to our growth and success. We're on this journey together!
Staying connected
In 2019 we transitioned from a hybrid working model to being a fully remote organisation. We saw it as an opportunity to be creative about how to connect and engage a team that (as a benefit of our new remote status) now spans borders and time zones.
● Embracing the daily use of Slack: We've made this messaging platform our own and regularly stay connected on our 'Random' thread. Here you'll find workout stats, memes, personal anecdotes and plenty of capybaras (the unofficial TCT mascot).
● Regular in-person meet-ups: our all-expenses-paid team meet-ups offer a chance for colleagues to reconnect and most importantly, unwind and have some fun. Whether it's a curry or Mario Kart, it's a chance for everyone to let their hair down.
● Team newsletters: This monthly update includes company news, team wins and 'IRL Corner' – a spotlight section where team members celebrate personal milestones and events.
● Lunchtime Show & Tells: TCTeamers are invited to share anything from what they're working on to new hobbies. These meetings:
○ Strengthen our culture of continuous development
○ Keep the minds of lifelong learners active
○ Are an opportunity to check in and geek out about what we're passionate about, from running the best stereo setup to getting the best night's sleep.
● CSR initiatives: Aligned with our commitment to community and championing the importance of learning, we helped local charity Home-Start Reading bring families together with activities and educational materials over the Christmas period.
Celebrating our team
The best way to value the individuals in your team is by acknowledging and celebrating their passions, accomplishments, and what makes them tick. When our people win, we win, and we're right there cheering them on.
● LinkedIn shoutouts: To better champion our people and showcase the individuality in our teams, we've made 'IRL Corner' a staple of our LinkedIn activity.
● The little extras: We regularly gift to those celebrating milestones, events and festivals. Birthday gifts are carefully curated around hobbies and interests, and the whole team receives a similar themed gift around national holidays.
● Shared annual bonus: Tech City Teams' successes are the result of a shared effort. All employees participate in an annual bonus based on the company's performance, not on individual KPIs. As a small team, everyone makes a tangible difference.
● Christmas meet-up: Every year we host a festive team day where we share a presentation celebrating the year's wins, reflecting on how far we've come, and the personal milestones our people achieved. It's getting bigger every year!
● Our D&I commitment: 'D&I' isn't just a tick box exercise for us. From removing barriers during hiring to accommodating everyone's unique needs, we're actively maintaining Tech City Teams as a supportive place that celebrates the diversity within our team.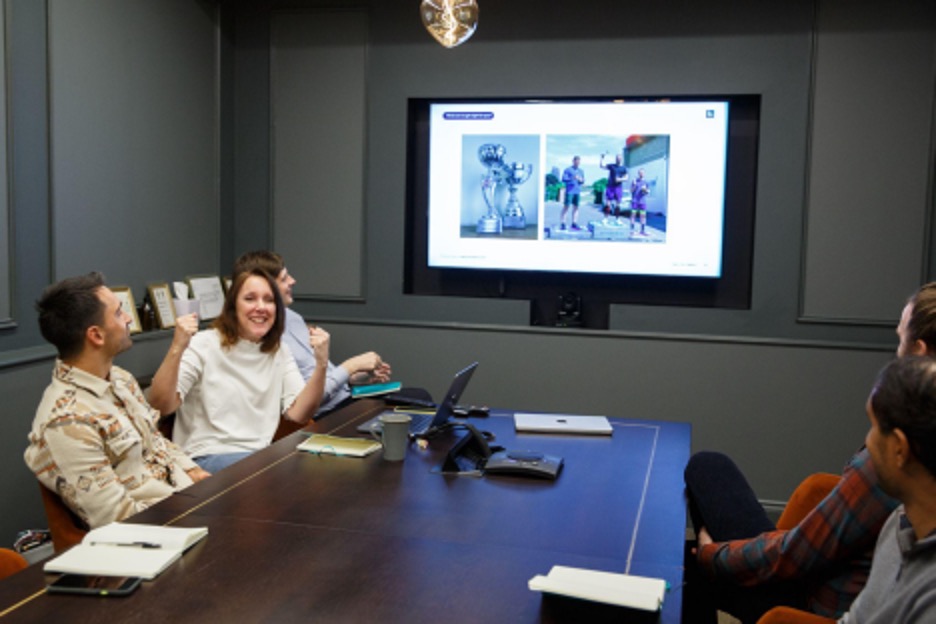 Taking care of each other
A remote working model offers plenty of flexibility and life/work balance for our colleagues, however it takes intention to actively manage and maintain team wellbeing.
● Being accountable to each other: We address the needs of the individual rather than apply a blanket approach to team wellbeing. We are proactive with communications and continually evolving processes to make our people's lives easier. We look out for each other and do what we can to support at any opportunity.
● Co-working space memberships: For some, being in the same four walls can take its toll, so we offer to cover the cost of a co-working membership for those team members who find that a change of scenery boosts their mood.
● Continuous dialogue and feedback: We listen and act on feedback from our team to shape how our business grows and adapts to changing needs.
● Flexibility: Our team is made up of individuals with different needs so we offer flexible hours and additional support to help our team bring their best selves to work.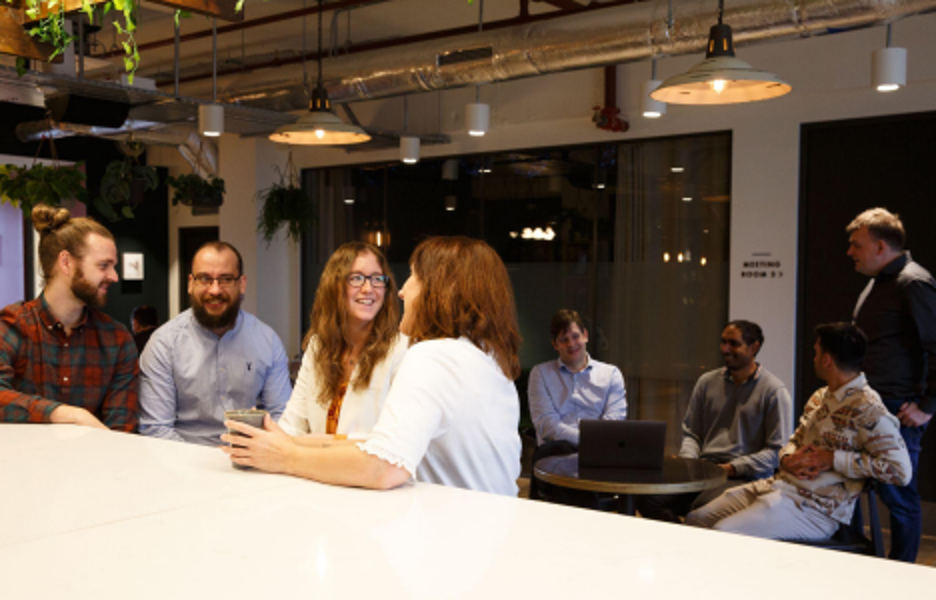 Investing in our people
TCTeamers are lifelong learners who thrive on expanding their knowledge and taking their skills to the next level. People who are inspired to learn new things and realise their potential are a positive influence on everybody.
Sponsored study: We applaud and support our team members who commit to further study and professional development. In the last year, members of our team have progressed or embarked upon a variety of qualifications and certifications. To name but a few:
○ An MSc in Technology Management
○ 'Women in Leadership' development programme
○ Technical & Non-Technical Certifications
○ Level 4 Language Lessons
What being shortlisted for 'Remote Team of the Year' at the UK Company Culture Awards means to us
This is a huge, humbling achievement. From day one, we've worked towards being a company with heart, that takes its responsibilities seriously and puts its people first.
We're achieving what we set out to, and we're so proud to have built a remote work environment that others can aspire to.
"We love being a remote organisation and we're inspired by working with other amazing businesses that operate remotely too. They prove to us over and over again that 'remote' is not just a pandemic convenience – it's a real way forward.
We benefit hugely from not having to worry about where someone's based when expanding our team, instead we can simply find the best person for the role and make sure we forge deep connections online…it's where we all spend our time anyway! Our people make us who we are."
Rebecca Halifax, Commercial and Operations Director
Win or lose, we wish the other amazing companies shortlisted in the category the very best of luck, and we thank each and every one of our TCTeamers for being with us on this journey.