Established as a Community Interest Company (CIC) in 2011, Provide Community is a social enterprise working within NHS and community care settings, delivering a diverse portfolio of more than 55 health and social care services to children and adults. The Provide Group of companies also includes Provide Digital and Provide Wellbeing. The organisation is predominantly based across Essex and the East of England, but it does run services across the country.
As an employee-owned enterprise, Provide Community has a workforce of more than 1200 member colleagues. They are represented by a Council of volunteer Governors from across the organisation who act as a voice for the members, sharing their views at board level and facilitating voting on key business decisions. The Council of Governors is linked to services across the Provide Group and also represents minority groups within the organisation. Members can also nominate charities and community groups for donations and match funding. In 2022 Provide Community donated more than £500,000 to charities, education, and community organisations on behalf of its members.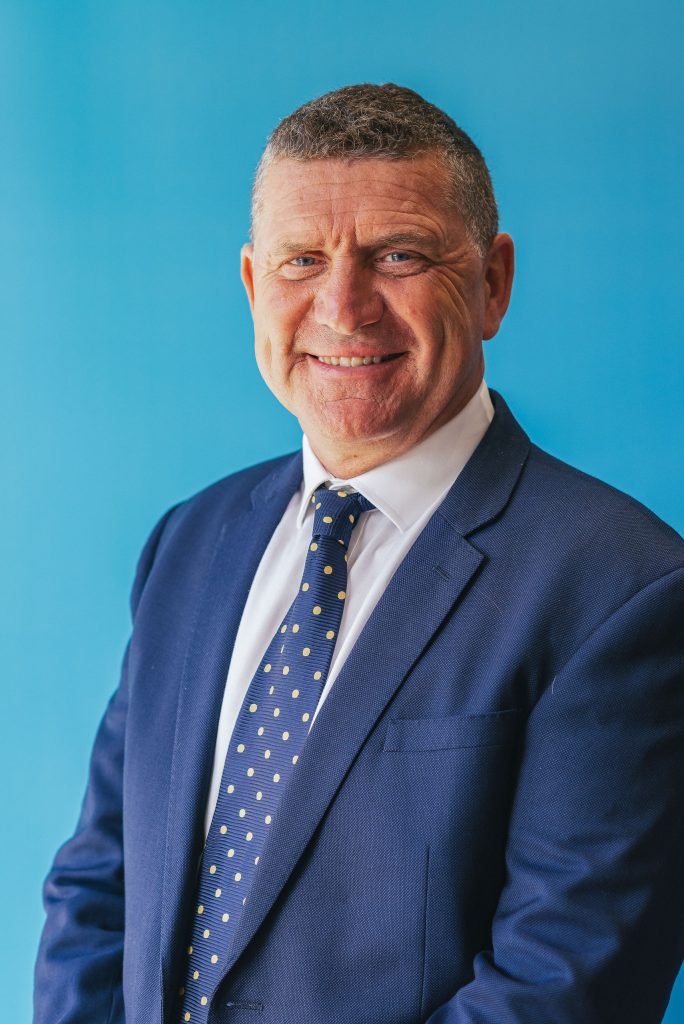 Provide's Group CEO, Mark Heasman, has demonstrated exemplary leadership initiatives since 2020 when he took the helm of the organisation just as the COVID-19 pandemic was approaching its peak. As the aftershocks of the pandemic and cost-of-living crisis continue to take their toll on the social and healthcare industry; Mark's leadership skills have been brought into the spotlight.
Under Mark's tenure, Provide Community has developed a comprehensive colleague development and wellbeing programme. Mark has led with investment in workforce enablement, resilience, and wellbeing which has paid dividends for Provide's people, its services, and the communities it serves.
Mark and his senior leadership team at Provide Community have invested in its people and made workplace culture and employee welfare critical investments in the Provide Community business strategy.
Building a culture through its visions and values of 'Transforming Lives through Care, Innovation and Compassion', Mark has ensured that every Provide Community colleague has the necessary practical support in place to meet the pressures of work and home. Colleagues also have access to well-being and financial support and work in a culture that supports agility and innovation.
As every member of Provide Community's workforce has faced unprecedented challenges, Mark ensured that a wide range of support and wellbeing initiatives were promoted, ranging from psychological and physical to financial programmes. The 'Here For You' programme focused on psychological support and was underpinned by Provide's employee assistance programme and occupational health services. This included investment across the entire organisation in training, mentoring and personal support and empowering every colleague to deliver positive change.
Mark is a highly visible leader and has regular check-ins with the workforce through staff awards and celebrations, weekly 'One Minute with Mark', alongside regular site visits and team calls. Colleagues also receive thank-you gifts as an appreciation for their hard work. Mark wants to show that every member of staff is listened to, supported, and appreciated. New ways to communicate and engage the entire workforce are at the core of Mark's strategy and business values.
Part of Provide Community's ongoing support for all employee members also focuses on personal finances and promoting the support already available has been a priority for Mark. Alongside mental and physical support, members are entitled to free financial advice and a dedicated credit union that enables every member to feel financially confident.
A flexible working model enables all 1200 members to attend to caring and family responsibilities outside of work, ensuring a healthy work/life balance for all. Provide Community's wellbeing programme has been so successful that it has been opened out to businesses across Essex, offering free access to Mental Health First Aid training, support with a healthy lifestyle, and strategies to tackle social isolation.
Members are also encouraged to contribute bold and innovative ideas via an Innovation Tree, an initiative launched in 2022 designed to encourage colleagues to submit their ideas that explore the use of digital technologies. The Innovation Tree, led by the Project Team allows members to share their solutions and ideas, under the conditions that the plan is attractive and must have a realistic chance of delivering a return on the time, money, and effort the Project Team puts into it.
In May 2023, Provide Community will be hosting a Learning and Development Week, which will see Provide host a series of practical workshops featuring the 'must-see' keynote speaker writer, activist, and television presenter, Katie Piper. During the week colleagues will be encouraged to develop and learn new skills, explore new possibilities, and grow in confidence.
In December 2022 Provide Community achieved its highest employee-engagement rate of 90%, double the UK national average of 45% employee engagement. A further 90% of Provide employees said they were proud to work at Provide.
Mark's visibility and engagement go beyond Provide Community's colleagues. He is passionate about innovation and has enabled an open, inclusive, and entrepreneurial culture that both encourages and inspires new ideas.
He says, "Caring for the well-being of our colleagues has always been a priority, but everything shifted in March 2020. Suddenly we had unprecedented challenges at every touchpoint and were having to make real-time decisions for our own people and those we care for.
"This is where our organisational culture of innovation really came through. As an independent organisation, we could be agile in our thinking and actions, and our colleagues knew they were supported in getting the job done."  

To find out more about Provide Community visit www.provide.org.uk