At specialist life science marketing agency BioStrata, our amazing team use their world-class marketing skills to connect technology providers and life science professionals to help drive scientific discovery. Our mission is to make a positive impact on the world through the power of science by helping our clients bring 100 game-changing impacts to market by 2030.
However, we simply cannot do this without our people. That's why supporting the team is our number one priority. Every decision is made with their best interests front of mind. With a team of like-minded individuals who share the same core values, together, we create an environment that empowers everyone to reach their full potential, do meaningful work together, and enjoy themselves while doing it.
A company and culture that supports the team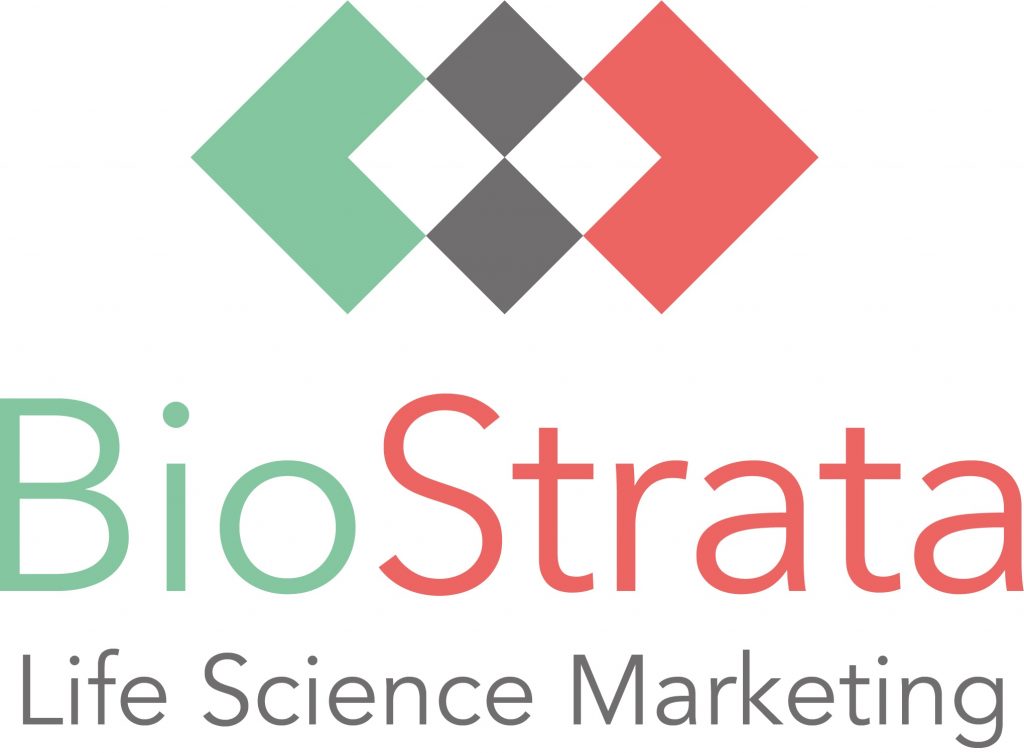 We're thrilled to be finalists at the UK Company Culture Awards 2023 for 'Best Employee Development Programme (Agency)' and 'Best Workplace Health and Wellbeing Awareness Initiative (Agency').
We've outlined some examples below of the initiatives BioStrata has put in place over the last 12 months that have led us to being shortlisted for these awards.

Health and wellbeing awareness initiatives
Last year, BioStrata's operations team launched an on-going company-wide health and wellbeing initiative designed to raise awareness for and help improve the physical, mental and emotional health of our employees. The initiative comprises a variety of wellbeing programmes and employee support mechanisms that include enhancing our health and wellbeing company benefits and iteratively sharing supportive advice with the team on how they can improve and maintain their own wellbeing, such as the importance of routine, clearing your mind, and separating your work and personal life.
Our aim is to help provide the team with the tools needed to create and maintain a positive and healthy working environment, where they can do their best work, enjoy themselves while doing it and ultimately reach their full potential. We want to create a positive working environment where the team feels safe to talk to each other, HR and management about issues inside or outside of work which may be negatively impacting their health and wellbeing, and provide them with the support they need as an individual. These initiatives have improved engagement amongst the team, as well as supported our overall staff retention efforts.
Employee development programme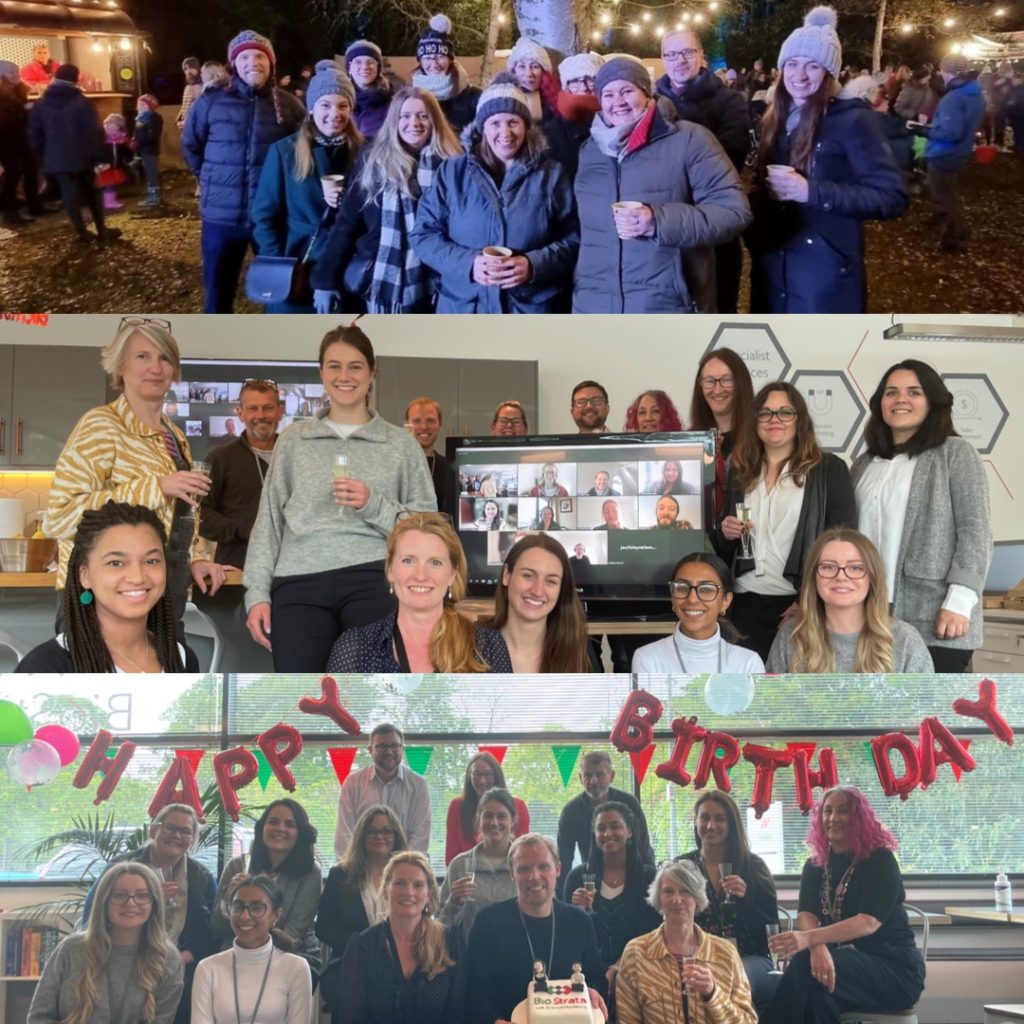 BioStrata's agency operating system (EOS) advocates working in 90-day sprints, with the leadership team setting quarterly company goals, or "rocks," and each department setting their own quarterly rocks aligned with the company goals. To keep conversations about personal performance development current and ongoing, BioStrata rolled out a new employee development program consisting of quarterly reviews, replacing the annual employee appraisal process. This change was made to ensure that the team had more frequent opportunities to check in on their development progress and receive support from the business they need.
The new process uses an Individual Development Plan (IDP) which is designed to assist with identifying professional and personal development goals and breaking these goals into actionable priorities. The IDP provides a structured approach to help the team:
Set a motivating long-term career vision.
Outline their quarterly goals.
Identify the challenges and solutions to achieving these goals.
Prioritise what to tackle first and what assistance will be required.
Align staff training and development with the agency's priorities.
Additionally, we chose to remove the personal performance aspect of our bonus scheme (without reducing the scope of the overall bonus available). As a result, the team can push themselves outside of their comfort zones on a personal performance basis without fear of compromising their bonus. We also chose to change our bonus scheme from annual to quarterly to enable the team to reap the rewards of their hard work in line with quarterly achievements, rather than having to wait until the end of the year.
Don't just take our word for it…
We recently sat down with some of the team and asked them what it's really like to work at BioStrata. Here's an insight into what Emma Radoux, one of our incredible Science Writer's, has to say about the team culture…
"Everybody is so supportive at BioStrata, and has each other in mind at all times. We all want to see each other succeed, and even with everyone's ambition and drive, there's never any competition or rivalry between each other. Additionally, although there are different levels of seniority (as with every company), you don't feel isolated or excluded. Our senior leadership are open and honest about all aspects of the company, including what decisions have been made, why, and the impact they have on the company.
The most important thing I've learned from my colleagues at BioStrata is the power of feedback. Everybody is encouraged to be honest with one another in a constructive way – sometimes you'll be the teacher, and sometimes you'll be the student, and my colleagues are experts in both roles. We wouldn't be able to give and receive feedback so effectively without the trust we've built as a close-knit team. This has helped me grow professionally in two ways: the first is I now have the confidence to express my thoughts and ideas when I think a process can be improved. But secondly, my colleagues can openly tell me when there's things that I can do better, too – meaning I'm always growing as a person and as a writer. And I never take the feedback personally as I trust it's from a place of mutual respect."
You can hear more thoughts from the team about working at BioStrata in this video on our website.
What would winning mean to BioStrata?
As we said at the beginning of this blog, we simply cannot do what BioStrata does best without our fantastic people. Here's what our CEO, Dr Paul Avery has to say about what winning would mean to the team…
"Being shortlisted and winning awards like these not only helps us to benchmark the progress we are making as a team to ensure we're providing the best working environment for us all to thrive in, it also publicly recognises the hard work that our amazing team puts in day in and day out. Our ongoing commitment to always improving and looking to be the best we can be is something I feel we can all be very proud of."
We wish all the other UK Company Culture Awards finalists good luck and look forward to seeing everyone at the awards ceremony in May!
Learn more about BioStrata
Website – LinkedIn – Twitter – YouTube – Sign up to our newsletter