hedgehog lab is proud to have been nominated for an incredible three awards at the 2023 UK Company Culture Awards, joining the ranks of the most culture oriented and flexible businesses in the UK.
We are shortlisted for the following awards:
Best Flexible Working Policy
Business Culture Ambassador of the Year for our People and Culture Advisor, Catherine Roberts
Best Agency to Work for (Large)
Here at hedgehog lab, we believe in putting our people first. As a global tech consultancy, our team of experts in UX research, UI/UX design, engineering, cloud architecture, and data science work in close collaboration with our partners to deliver custom app development and digital transformation services that truly make a difference.

With over 15 years of experience and a proven track record, including partnerships with industry leaders such as AJ Bell, Microsoft, Santander, and Deliveroo, we bring a human-centered approach to everything we do. From our digital labs in Newcastle upon Tyne (UK) Boston (US) and Sofia (Bulgaria), we empower our team members to create solutions that drive real business impact while improving the lives of those who use them.
Culture at the lab
The culture at hedgehog lab is very open and honest. Even though there is a hierarchy it doesn't feel like a hierarchical structure. You can go to anybody in the company of any seniority level with a question or issue and it will be listened to and you'll be given help.
'People are our greatest asset' is one of our core values and this remains integral to what we are trying to achieve across all sectors of the business, ensuring the company goes above and beyond when considering the wellness of staff.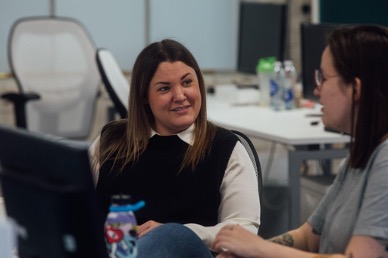 Our employees describe our culture at hedgehog lab as 'friendly', 'open' and 'very accepting'. We really strive to put our team at the heart of all decisions that we make.
We believe that having diversity within our team is integral to doing our best work and creating the most innovative products for our customers. We will continue to foster an inclusive culture at the lab where everyone can be their authentic selves and thrive through our DEI efforts and attention to inclusive policy work.
We encourage people from underrepresented backgrounds to apply to our roles and we don't discriminate based on race, religion, gender, gender identity, sexual orientation, nationality, genetics, disability or age.
We are a family friendly employer with a culture based on trust, autonomy and flexibility.
Looking after our team
Our team is what inspires us, each and every member of the team is integral to the great work that we put out.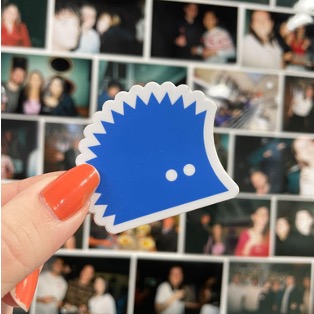 Some of the perks and benefits we have in place are:
Unlimited holidays. While we count paid leave, it's not metered
Flexible working environment
Enhanced maternity policy
Annual Learning & Development budget inclusive of 4 L&D days
Annual personal Wellbeing budget inclusive of 2 wellbeing days
Access to free therapy sessions and financial wellbeing services
As we move forward, we have big plans for growth over the coming years, making key hires towards the end of 2022/beginning of 2023 to kickstart making this a reality.

Of course, we are looking forward to the announcement of the winners at the award ceremony in May.
To find out more about hedgehog lab, please visit https://hedgehoglab.com/
Want to work at hedgehog lab? Visit our Careers page
Follow hedgehog lab on LinkedIn, Twitter, Instagram and Facebook