With brand values such as Collective Responsibility, Lovers of Life and Confidently Humble, Brightec aims to be a company that values openness, support and building strong friendships as well as close, long-term working relationships between staff and with our clients.
Our team has grown from 7 to 19 people in 4 years, while retaining all existing staff; surviving lockdown, changing work patterns and relocations. Making the shortlist for the Best Working Environment feels like an amazing recognition for the work we put into making sure this new studio acknowledges how the focus of office working has shifted from needing to be a place to work, to a space of collaborative work; a happy, connected, people-first space.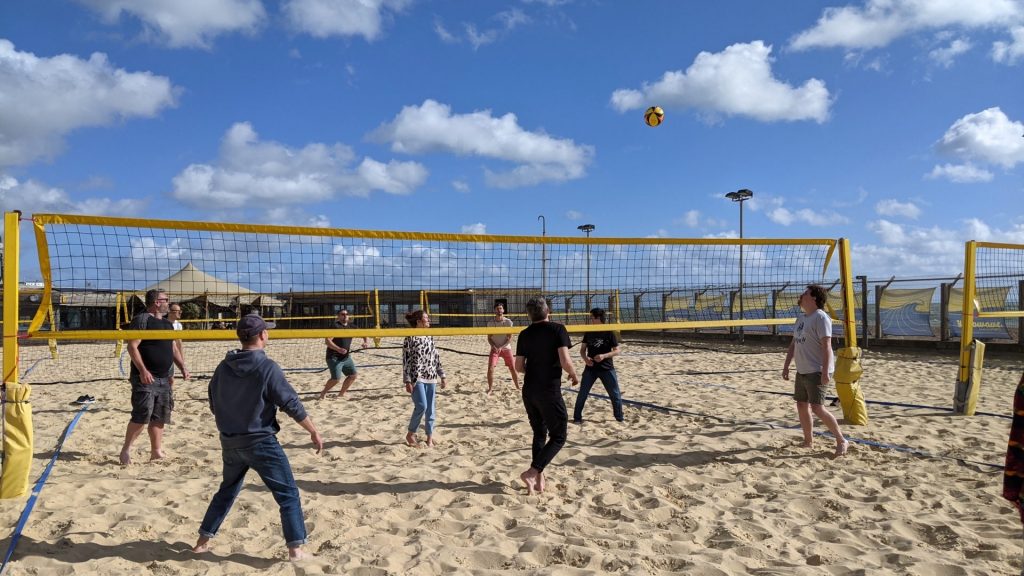 We believe flexible working is far superior to remote working but we've had to work hard to balance open plan (which encourages freedom and creativity) with dedicated space where meetings can happen without disruption.
We have spent the last two years creating a studio which works for who are team is now, and how we want to work. We conducted surveys across the team to monitor what individuals needed; these helped us understand how connected the team felt to Brightec, their work and the team – and informed leadership decisions for progressing the business. Whilst we were fully remote, our surveys showed that the majority of the team would prefer to work 2 days a week from a studio. Previous experience taught us that you need a good number of people present to create the right atmosphere and serve the purpose, so we assigned studio work days based on projects and functions to ensure this is achieved, promoting friendship, community and productivity.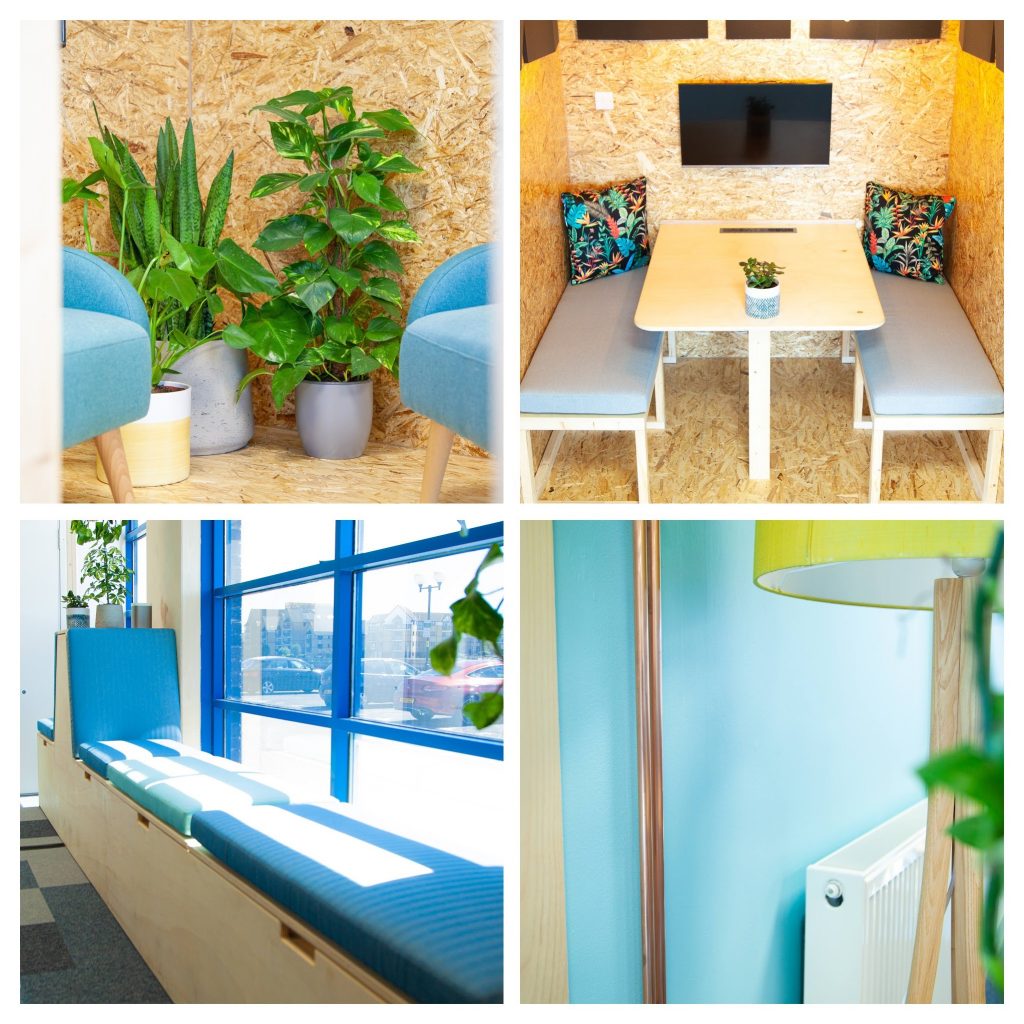 We wanted to create a space which enabled easier, informal conversation across the company, reduce video-only meetings, enable friendship-building across the team and increase collaboration and creativity in all aspects of the business. We hoped to build stronger relationships through a space to host and increase the fun too! MD, Andy commented: 'The joy of work is that we create somewhere people are happy to work in. Perhaps even because of who you are working with. Even if the client is challenging it should still be an enjoyable place to work.'
The studio provides a place of Culture, Community, Collaboration and Coaching for our team. Head of Product, Jotham, commented; 'When I walk into the studio, I feel simultaneously peaceful and productive. It is perfectly suited to how I'd like to work; the right combination of focus areas vs ease to collaborate and connect with others. My wife and three kids are all at home in the daytime, so after a couple of years working fully remote I had exhausted my working from home capacity. Now I'm working from the studio, I am a better team member at Brightec and a better husband/dad at home.'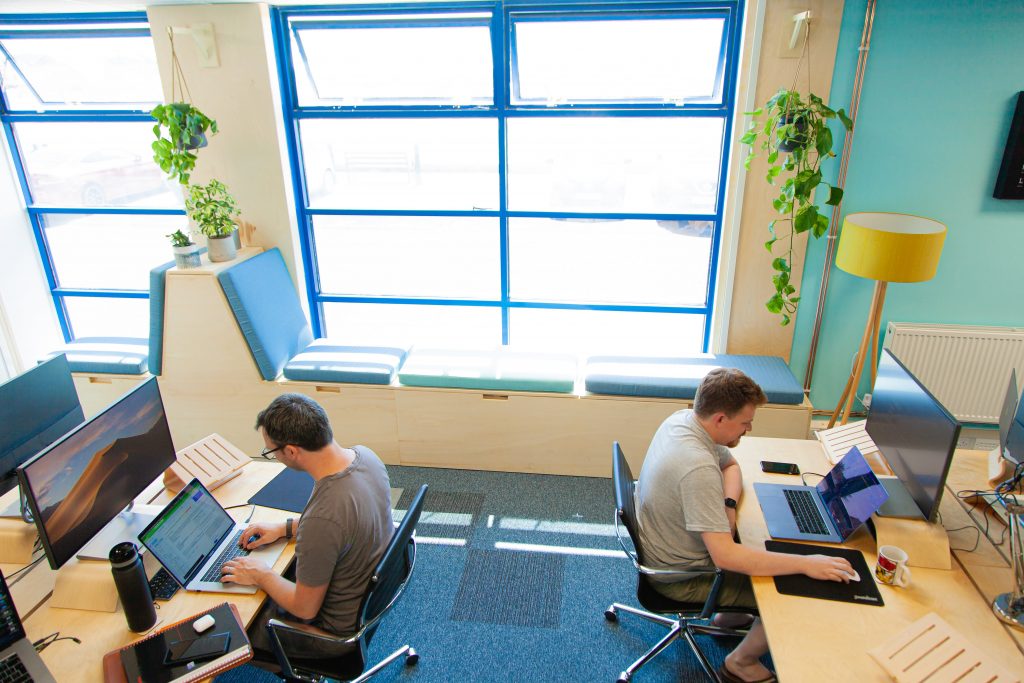 We did the vast majority of the work ourselves; our Director project managed and built much of the studio himself and the whole team was involved in moving out of the old office, building furniture and getting the space ready to work in. We call this 'Collective Responsibility'; one of our core company values. We built incrementally to make sure we were getting it right for the needs of the team, and within our budgets. The latest addition of a new meeting room has just been built at the end of January 2023; 7 months after we fully moved into the studio.
We believe it's this collective ownership of how we work, and using employee feedback to lead to discussions that are a key elements to being shortlisted for the Best Agency to work for at the UK Company Culture Awards.
Just 10 minutes from the sea, the space has encouraged our team to take meetings outside; coaching walks along the beach, mentoring chats by the river and lunchtime swims or after-work paddle boarding have lifted our spirits on more than one occasion. The outside space has enabled us to BBQ breakfast and lunches on R&D days, as well as host clients, friends and family for a beer and hot dog after work, strengthening relationships across the business.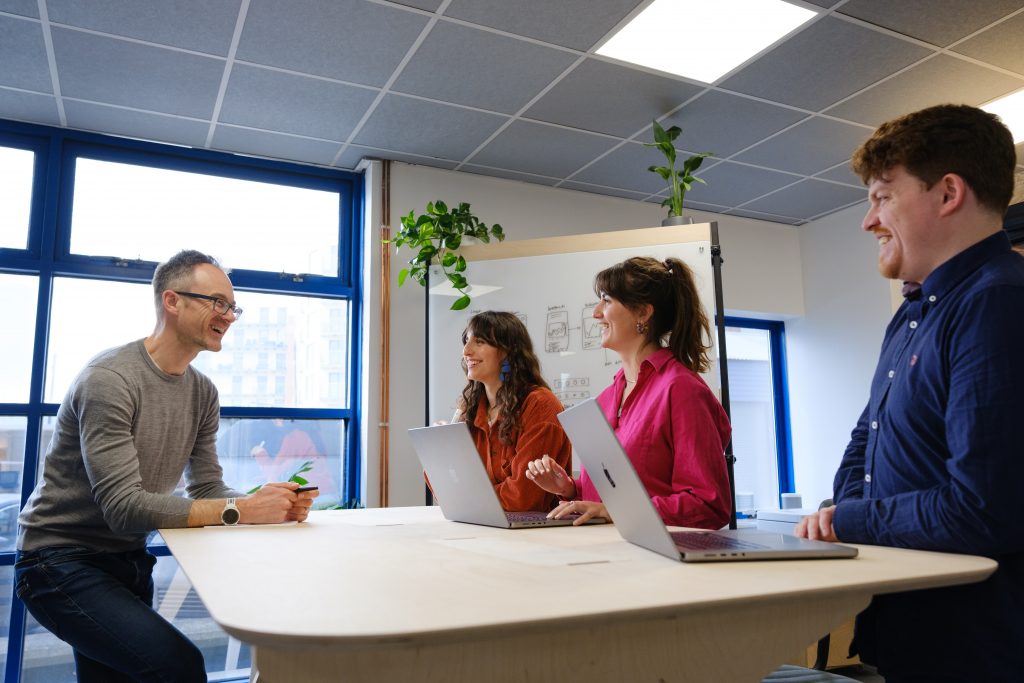 We can host and work well here; from the outside space, open plan studio and custom-made Hexagonal Tables in the kitchen which fit together to eat breakfast on Mondays as a team. We built coffee-bar style work spaces as well as meeting rooms and dedicated desks, cosier window seats (which also provide functional storage to keep bags and laptop cases out of sight) so there is space for all purposes and moods.
We love that staff use this space over weekends and Christmas holidays to meet others in the team and their families. The carpet tiles unintentionally lend themselves to children leaping over 'stepping stones and escaping sharks' while the foldable partition wall allows parents to take advantage of our new coffee machine in peace.
Brightec's studio was designed specifically for our team's needs with an approach that encourages the right people to be co-located and individuals to enjoy hybrid working. We've created a studio which benefits the business and serves the people in it. By the nature in which it was created, our studio serves as a space which enables us to be a great agency to work for.