Jayne Parsley-Walsh, mother to a dinosaur-loving three-year-old and proud Geordie – passionate people professional working in the world of digital marketing.
"I've been shortlisted for the Business Ambassador of the Year award after the continued growth and development of our company culture during the pandemic. Thinking outside what would be seen as the norm and always putting people first.
It was essential not only for the business but also for our people, that we continued to attract and retain employees by creating an environment where individuals can thrive. We continue to accomplish this by supporting and cultivating a greater sense of community, shaping and evolving our processes, and providing everyone with efficient systems and collaboration capabilities that empower them in a digital-first workplace culture.
Lockdown affected people in different ways with different experiences and preserving a  personal connection with everyone in the business became a lot more important. During long periods of lockdown, I dedicated myself to making well-being calls, devoting time to check on colleagues and have a chat, whether that be about work, personal lives, or offering to lend an ear to concerns or feelings of anxiety – which was especially valuable for those colleagues who were living alone.
Mediaworks expanded by opening four additional offices across the UK and Ireland. Ensuring we maintained one culture was critical in integrating our new offices and teams into one community. My mission was to make sure no matter which office people were located in internationally, everyone still felt part of the MW team. This included sending supplies via post and replicating activities that happen in the head office across all offices to keep everyone included and together. As well as this, we hosted a variety of virtual activities including parties, Pancake Day competitions, quizzes, and exercises.
I'm the mentor and point of contact for our apprentice program, recruiting six apprentices who went on to secure full-time positions at Mediaworks. Taking responsibility so apprentices know they have someone in the office to help transition from education into work. Working from home added complexity as an apprentice, putting strain on development and teaching from our experts. Acknowledging this, we set out to find solutions that kept our apprentices connected and supported by MW. In doing so, I continued to make sure their voices were heard while shouting about their successes to the wider team.
Alongside hosting activities, I provide internal education to Mediaworks. A Well-Being Hub was created on SharePoint – including help and support, tips, external contact numbers for mental-health services, etc. also organised development sessions with guest speakers, sleep sessions, virtual yoga sessions, and mental-health workshops. We have also been coordinating short courses between Mediaworks and York St John Business school, ensuring our colleagues and clients were upskilling on all elements of digital marketing. In the first cohort, this led to over 3,000 people signing up for the short course.
On top of day-to-day business duties, a main focus of mine has been for Mediaworks to give back to the community. Over Christmas drop off points we're set up at each office for the charity Feeding Families. I put together Christmas food hampers from all the donations. Colleagues across our offices were asked to nominate charities that they would like Mediaworks to support and significant donations were then sent to the most voted charities. However, charities that were nominated but didn't receive the most votes are still going to be supported by Mediaworks, so I'm making sure that we will support them all as a business on awareness days throughout the year.
Being nominated is honestly one of my proudest achievements in my working career. The nomination alone has put me on cloud nine and I haven't come down yet! I have been at Mediaworks for almost 10 years and have witnessed the continuous growth from a start-up in Newcastle to the largest independent digital agency in the UK – people have always been at the heart of everything we do and have got us to where we are today.
I have found my calling in my role. With too many highlights to mention, I get so much satisfaction supporting individuals who join us at all stages of their careers, watching apprentices join us from school and excel in their future careers is something that fills me with so much pride."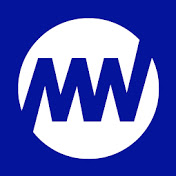 @mediaworksuk