Tom & Co, winners of multiple UK eCommerce Awards, share their journey to success and attribute their success to their fantastic team.
Tom&Co has had the most fantastic year in a multitude of ways. We have taken on some clients we would have once dreamt of working with such as Sekonda, Accurist, Micro Scooters and MYFuji film and not to mention we relaunched the websites for some of our award-winning long-standing clients such as Topps Tiles, Biscuiteers and Oliver Bonas.
It has been a whirlwind! Of course with great power comes great responsibility, so with that in mind, we expanded our team to ensure and welcomed onboard new superstars to help our team succeed. In fact, we grew our team in every single department, across our two offices in London and Katowice, increasing from 50 to 82!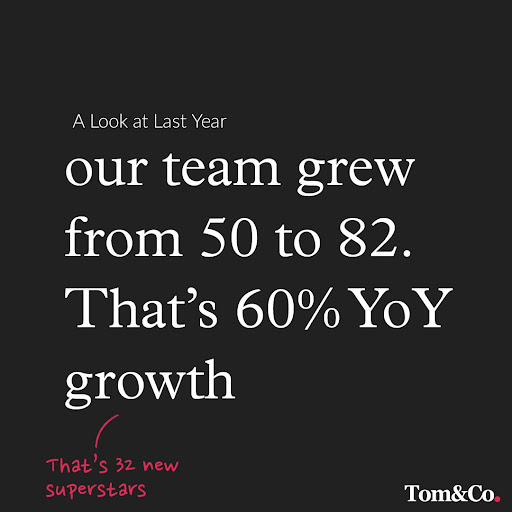 This extreme-scale posed some new challenges in terms of keeping the team close as well as making each and every person feel known and valued in the company. As a company that prides itself on being a family (as cheesy as it sounds), our initiative was focused on keeping these close bonds intact.
Over the past two years, a global panic (which we shall not name, we are all sick of hearing about it) ploughed in and changed the way we work for good. Through holding focus groups with our current employees and through the questions that came up in interviews, we got to the bottom of what people really want from their workplace. And no, it wasn't more pizza parties in the office. Shocking! 
The key things people wanted from their employer:
1. Training and clear-cut pathways for progression.
2. Flexibility over their time and greater work-life balance.
3. Employee recognition & Mental health awareness.
Here are some of the highlights….
As well as consolidating our staff training, we doubled our Personal Training Development to allow staff to explore areas of interest to them that may not fall in their specific job role. What's more, knowing we have a very talented bunch of people with a broad spectrum of knowledge we introduced an internal knowledge sharing scheme to allow the team to share their expertise with the wider team. We also increased our numbers of appraisals per year to ensure our team were frequently catching up with their managers on their career aspirations and goals.
Next up was flexibility. Let's face it, we all got comfortable working from home. So, we fully embraced the hybrid structure as well as going one step further. We introduced more flexibility over hours. Need to head home for childcare in the afternoon, go ahead! And that online yoga class at lunchtime never felt so good. Our approach was that if our employees are happy and our clients are happy, then so are we! With more people working from home, we felt it was imperative to keep social ties strong. That is why we have quarterly socials, quarterly team days out and even an exchange program that sees members of each office fly over for a visit.
We work hard at Tom&Co and the team of superstars always go above and beyond. We needed to make sure this never goes unnoticed, so we have frequent check-ins with the managers to ensure everyone in their team has had the recognition they deserve. Last, but certainly not least we have Mental Health awareness. We have recently teamed up with Care Coins, an organization that gives us access to the very best BSc specialist psychologists, therapists and counsellors. It can be for anything big or small, or if employees just need to chat to someone about what is on their mind. The service is 100% confidential and allows Tom&Co to fund initial sessions. Finally, we introduced re-charge Fridays. A day for when the going gets tough, they can reach out to have a long weekend. 
How can we tell it worked? We believe that work should be fun and that as a team we produce better work when people enjoy their job and are passionate about what they do. Last year Tom&Co won 13 awards in high regarded awards such as the UK Ecommerce Awards, The Global Ecommerce Awards, The UK Digital Growth Awards, the Ecommerce Awards 2021 and The Adobe Experience Maker Awards. As have won lots of awards for our websites, we are so excited to be shortlisted for an award that recognises our team and how fantastic they are.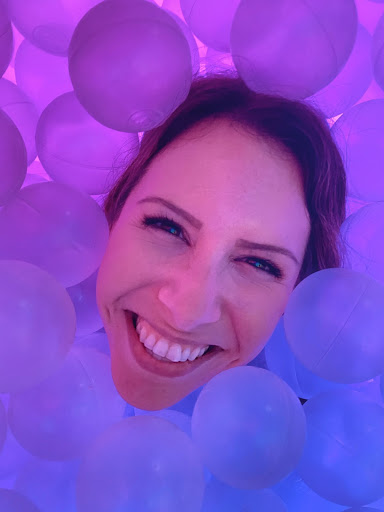 Author: India Clayton PA & Marketing Manager, Tom&Co