2021 Winners
Best Workplace Mental Health Awareness Initiative (Agency)
Coderus – Caring For Our Team Through Covid
---
Best Workplace Mental Health Awareness Initiative (In-house)
Plus X – Putting positive mental health and wellbeing at the heart of our business culture
---
Best Workplace Health & Wellbeing Awareness Initiative (Agency)
Absolute Digital Media
---
Best Workplace Health & Wellbeing Awareness Initiative (In-house)
WINNER – Northumbrian Water – Living Well
SILVER AWARD – Awin – Protecting community through culture in a remote world
---
Best Charitable/Corporate Social Responsibility Initiative
SoPro – Level Up Laptops www.leveluplaptops.co.uk
---
Next Generation Initiative
Jargon PR
---
Best Flexible Working Policy
Chain Reaction
---
Best Employee Reward Scheme – Small Agency
Absolute Digital Media
---
Best Culture Transformation Initiative
WINNER – Supersonic Playground
SILVER AWARD – Autocab – Values Launch
---
Best Creative branding for a Business Culture Initiative
Upstream – Getting Together Again
---
Best Employee Development Programme (Agency)
Blue Array & Team Development – Trained in the "Blue Array Way"
---
Best Apprenticeship Programme (Agency)
Liberty Communications
---
Remote Team of Year
WINNER – Alfred
SILVER AWARD – Upstream
---
Remote Working Initiative of the Year
WINNER – Personio – #winningfromhome with Personio's Home Office Taskforce
SILVER AWARD – Absolute Digital Media
---
Best Working Environment – Remote
Mighty Social – Making remote working MIGHTY!
---
Leadership Award
WINNER – Heather Tyrie, Chief Talent Officer, Fullscript
SILVER AWARD – Katie Mallinson, Founder, Scriba PR
---
Business Culture Ambassador of the Year
Kim Walker, Managing Director, GCI Health
---
Best Team Culture
Bind
---
Best Agency to Work for (Small – Under 50 Employees)
WINNER – Reddico Digital
SILVER AWARD – NOVOS
---
Best Agency to Work for (Large – Over 51 Employees)
WINNER – Battenhall
SILVER AWARD – Future Platforms
---
Best Company to Work for (In-House)
Intersoft
Join in the conversation on social using the hashtag #CompanyCultureAwards
Kindess Kit
As part of the 2021 Company Culture Awards, we want to share with you our digital 'Kindkess Kit', which includes fun activities for the night to get involved with your team, playlists to continue to party after the winners are announced, wellbeing ideas, challenges and more! Enjoy!
Zoom Backdrop Photo Prop Pack Self Care Challenge Random Act of Kindness Challenge
Motivational Playlist
Enjoy this playlist put together by the Don't Panic Team of their top motivational songs!

Your Host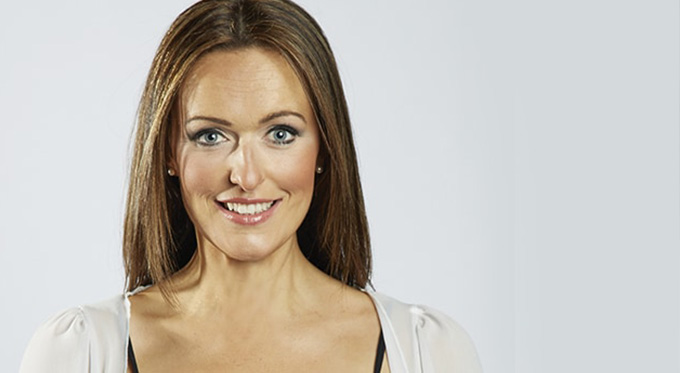 Lucy Nicholls is incredibly sought after in the world of presenting since making the transition from theatre a few years ago. Having toured the world appearing in some of the most prestigious musicals, from West End to Broadway, Lucy learnt and honed her craft for entertaining a live audience on some of the world's largest platforms. With a deep-rooted passion for entertaining and engaging audiences, Lucy has also developed her highly successful Events Company, The PS Events Group Ltd, who operate worldwide with an exceptional ability to transform an idea into reality.
With a natural comic timing and a personality oozing charisma, the transition from stage to television is one that came incredibly naturally. Not fazed by anything Lucy quickly became accustomed to witty off the cuff thinking during many live TV appearances, with a particular talent for working alongside guests, getting the best out of co-hosts, auto que and isn't distracted at all by any shenanigans down a talkback!
Alongside live and pre-recorded presenting Lucy's voice can be heard all over the place in many accents. From TV Jingles to BBC Language tapes, a natural Cheshire accent serves her well for versatility, warmth and clarity. Lucy can be seen as a regular TV presenter for a number of TV channels broadcasting weekly on Sky, Virgin and Freeview.
Lucy is thrilled to be back on home ground where incidentally the Mere Resort was where her sixth form leavers ball was held….oh how life is different now with her two fabulous little boys and her Kiwi husband in Stratford upon Avon, where god help her neighbours she still likes to prove that once upon a time, back in the day when pyjamas on by 7pm, with a cup of Horlicks wasn't the highlight of her week, she did indeed perform to thousands of people and loved every single minute of it!